Benefits of VA Loans in Michigan
One amazing benefit for veterans and qualifying military is a VA loan. It's amazing how many eligible VA borrows are not advised of this product when shopping for a loan. Many lenders do not provide a VA loan or do not have a working knowledge of the benefits this product offers them and their families.
A few benefits include: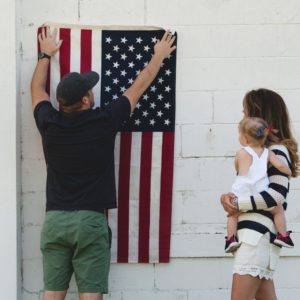 1. Zero down. Purchasing a home with no out-of-pocket money can sometimes mean the difference of being able to buy now or having to wait. For some, a zero-down option is the only way that they can ever purchase a home if they are on a fixed income. For others it is a way they can save their money for home improvements or other investments. Regardless of the reason, the VA loan is one of the few loans that allows a zero-down option.
2. Truly $0 out of pocket. On a VA loan, the purchase agreements can be structured whereby the seller pays the closing and prepaid costs (setting up escrow). This allows for a truly zero out-of-pocket loan.
3. No monthly mortgage insurance. The VA loan does not require any monthly mortgage insurance (PMI). When compared to FHA or conventional loans, this can be $100-plus a month savings depending on the loan amount. While VA has a funding fee (which can be rolled into the loan), that fee is waived if the Vet is VA disabled at least 10 percent.
4. A lower credit score is allowed. There is, often times, a misunderstanding that VA loans are difficult to obtain. This is simply not the case. Because the borrower does not have to document cash to close and because the credit criteria is flexible with the VA, these loans tend to be easier to approve and often times are faster to close.
5. Additional incentives. Michigan Mortgage has created a program called Service Rewards whereby we and participating vendors give discounts for things like closing costs, realtor fees, title work and home inspections as a way to show our appreciation for their sacrifices and service!
To learn more about VA loans or our Service Rewards program, call one of our mortgage specialists today.
https://www.michmortgage.com/wp-content/uploads/2018/07/VA-Loan.jpg
620
620
Rob Garrison
http://www.michmortgage.com/wp-content/uploads/2017/12/MM-for-white-background-300x105.png
Rob Garrison
2018-07-09 11:03:14
2019-07-17 20:18:58
Benefits of VA Loans in Michigan